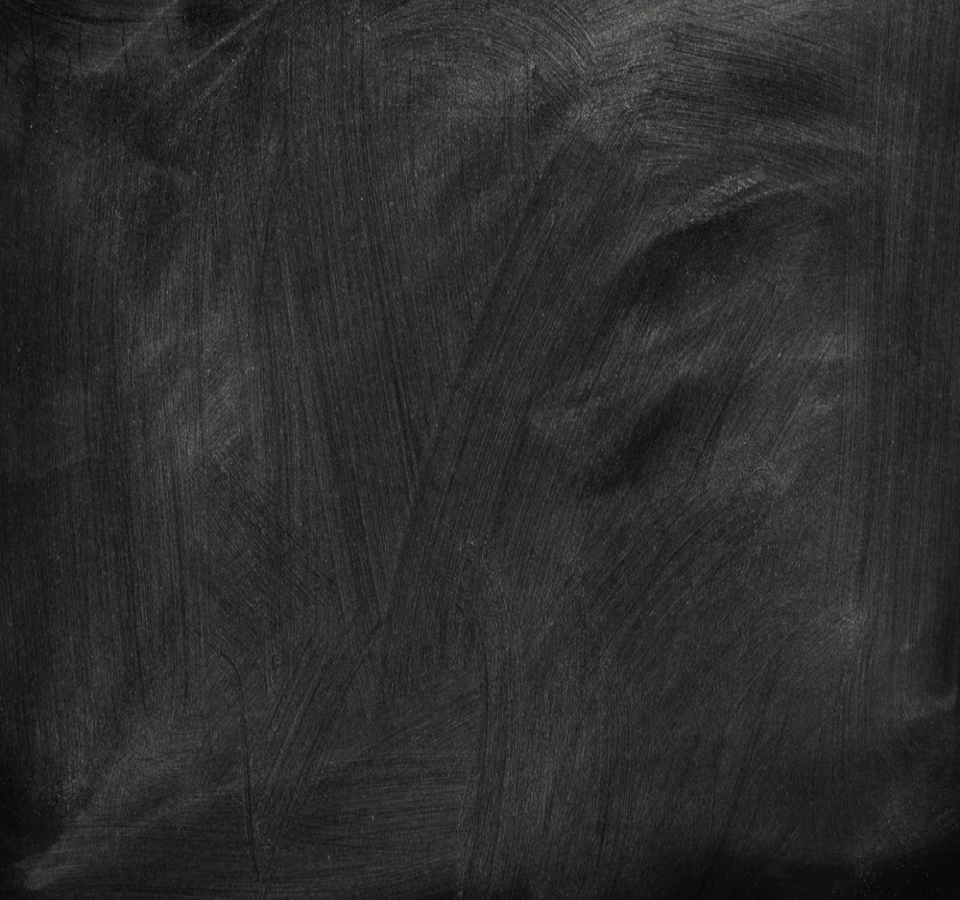 2013 top 100 brewer worldwide

So tasty you'll want to bath in it!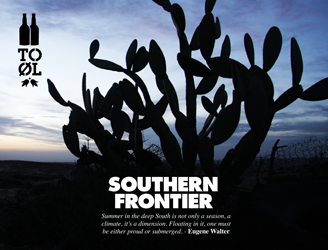 Glass:
330ml

Disposable Kegs:
30ltr Keykegs
Spicy dishes, Rump steak, BBQ Chicken Wings

A classic APA brewed as a limited edition beer. Using flaked maize and loaded with hops to deliver a typical To-
Ø
l experience.

Black Malts & Body Salts - 9.9%
So tasty you'll want to bath in it! Close to perfection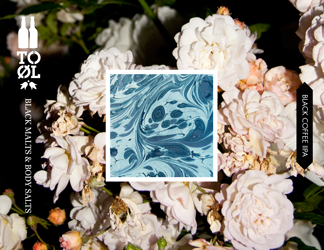 Imperial Black Coffee Stout
Glass:
330ml

Disposable Kegs:
30ltr Keykegs
After dinner with rich cheese, coffee or Vanilla Gelato

Brewed with French pressed coffee, body salts and a good hit of hops. A perfect balance between chocolate malts, that leads to a pure hops. Carrying it all is the coffee that actually acts as bridge between the chocolate malt profile and the hops

Dangerously Close to Stupid - 9.3%
Its all about the hops, and lot and lots and lots of them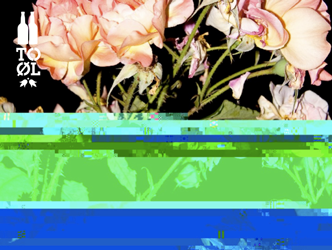 Glass:
330ml

Disposable Kegs:
30ltr Keykegs
Green Chicken Curry, Salt and Pepper Squid

The next beer in the To Øl hop adventure is now a reality – the boys present to you Dangerously Close To Stupid. An Imperial IPA at 9,3 % ABV with a close to stupid amount of Citra and Centennial Hops in it. It is a bright crisp and super dry-hopped IIPA with a smooth and balanced body.
To make a tight transition between the hop profile and the body they have removed all caramel malts and focused only on basis malts. This is resulting in a nice fresh Spring/Summer IIPA that has a Dangerously Close To Stupid drinkability.
They have for a long time been wanting to do a pendant to the Final Frontier Double IPA, that has this rich caramel body and we think we nailed it Dangerously Close to Perfect with this one.

Cheers, enjoy and be aware!

This beer is amazing. If you love Stone & Wood Pacific Ale, then this takes it to the next level. A fruit explosion in your mouth from the first sip.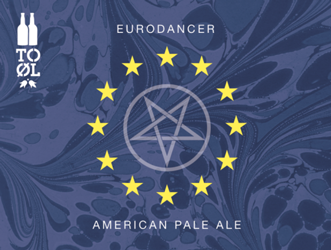 Glass:
330ml

Disposable Kegs:
30ltr Keykegs

An acknowledgment has since 1999 slowly spread through Europe to the rest of the world, that the only good thing that ever came out of the Euro was Eurodance – a special kind of electronical music designed for one purpose only: To forget the everyday hassles through dressing up in synthetic luminous pants, too tight shirts and dance like a crazed man to a 4 to the floor beat with a synth on speed and a vocal repeating it self again and again.

We at To Øl are of course big supporters of people who are making a living of stupidity and that's why we have made a sequel to our summer beer "Sundancer" called "Eurodancer".
Eurodancer is a hoppy Pale Ale with a citrus explosion. It is a fresh, fruity thirst quencher..
Salute!


Flower power has a new meaning :-)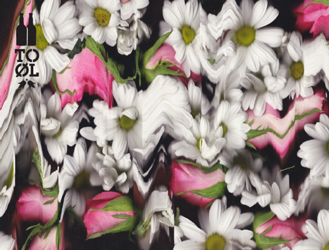 American Wheat brewed with flowers
Glass:
330ml

Disposable Kegs:
30ltr Keykegs
Blue cheese, Sushi & wasabi

A fresh, flowerfull and hoppy American-Style Wheat Beer at 6,3% ABV. 40% Wheat Malt, a ton of Simcoe, Citra, Galaxy and Amarillo hops combined with a nice handful of 6 different specially made dried flowers (Blue Cornflower, Hibiscus, Marigold, Rose flower, Hawthorn flower and Raspberry flowers). The beer is meant to be a salute to all the beauty the spring brings.

When Kasper heard of the idea he sprinted to the nearest flower store. Got his scissor. Went berserk. Took a break with some coffee. Got his scanner and slowly dragged the flowers through the scanner while it was scanning.
The result is the label in the bottom. The beer will be available primo march. Enjoy!


Why be normal?, when you can have so much fun creating beers that blow your mind!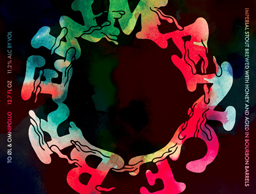 Imperial Barrel Aged Stout (with Honey)
Glass:
330ml

Disposable Kegs:
30ltr Keykegs

This is a beer to be treated with respect and drunk slowly after a great meal.

The boys from To
Ø
l have been at it again, and this time with another great Scandinavian / Swedish brewer "Omnipollo" . The beer is called Brewmance – An Imperial Stout, that has been brewed with honey from the Swedish female urban honey collective called BeeUrban. The Bee Hives here are placed on different roughtops around Stockholm and the honey is extreme in every way. After fermentation the beer has matured 3 months in fresh Bourbon oak Barrels to make this a black, deep beastie, robust, thick, crazy impy stout.
Hail Mary and happy heart attack to you all!

Thick rich and ooooh so creamy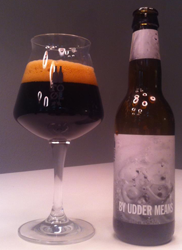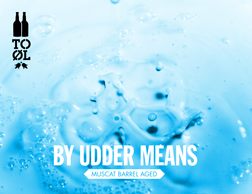 Glass:
330ml

Disposable Kegs:
30ltr Keykegs

.Another after dinner beer perfect with chocolate cake and Pavolova

Say hello to our new Milk Stout "By Udder Means"! This is one of the creamiest beers we have ever tried, its like a beer thick shake and has this amazing milky smooth texture.
- smooth, fat, rich at day. Hoppy, Vicious and a thirst quencher by night. 7% ABV for all of you lovers out there!


BARREL AGED VERSION - The round and thick By Udder Means has aged in old Muscat Wine Barrel. This has matured the beers and twisted the beers in different ways. A round and powerful and hoppy Milk Stout at 7% ABV

Sometimes when you drink you can see better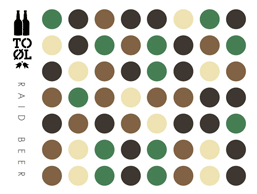 Rate Beer awards 2013 Best Pale lager globally No. 5
Glass:
330ml

Disposable Kegs:
30ltr Keykegs

Ideal BBQ beer or post match refreshment

This is the lager. This is the pilsner, the lager, the bottom fermented beer. This is the Captain on the deck, one of the lone lagers cruising on the ocean of ale. To
Ø
l actually loves lager type beers, and sometimes lagers is missed out because of the many great ales present. So now was the time to stir things up and tell the people how you can do a super hoppy, well balanced pilsner type beer!
If you live our Italian My Antonia Lager then you'll love this one as well!
Hops: Simcoe, Citra, Nelson Sauvin, Centennial

Brewed at De Proef Brouwerij, Lochristi-Hijfte, Belgium

Sessions beers don't get much better than this. A unique style with big flavour.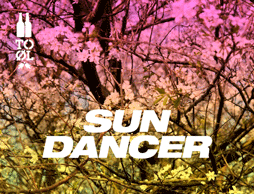 Glass:
330ml

Disposable Kegs:
30ltr Keykegs

all round session BBQ beer to cleanse the pallet

The Sundancer is a summer session beer, loaded with american hops and a low ABV – This gives you the option of drinking it again and again during all summer! Fermented with lager yeast at a relative high temperature (20 degrees C) to give it a mixture a crispyness of the lager yeast and some pleasant fruitiness. Added is a bit of Wheat malt to make it a real summer basher.


A special beer for a special occasion. Perfect matched with food.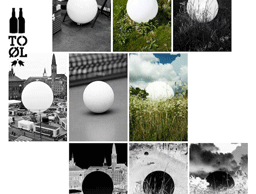 Glass:
750ml

Disposable Kegs:
30ltr Keykegs
Eye fillet steak, Salt crusted samon, soft cheeses

Enough heavy dark obnoxious sweet super malty x-mas and winter beers. When you eat heavy duck with fat gravy, the last thing you want is another heavy sweet malt liquor! NO! you want something that can help you sink the dinner, ease you stomach and cleanse your throat. And that is exactly what Snowball Saison will do. It is a SUPER sparkling crisp and dry Saison that has been refermented with brettanomyces and dry hopped over and over to give the beer a crisp and smooth tart finish (not to mention…. there is a lot of hops of course…)

Hops: Amarillo, Tettnanger, Simcoe, Hallertauer

Snowball Barrel Aged
- The sister beer to the Sans Frontier in Barrels. Take this fantastic Saison, aged it in white wine barrels and the first taste…wow!, one amazingly delicate and well balanced beer that is slightly bitter with a refreshing pallet and finish, to be savoured with an expensive fish meal :-)

First Frontier - IPA - 7.1%
"We all got pieces of crazy in us, some bigger than others"..this is one big classic APA. If you love the tile you can't miss this!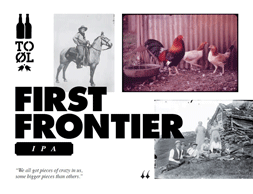 Glass:
330ml

Disposable Kegs:
30ltr Keykegs
Hotdog with hit mustard, Broccoli pasta with garlic, fresh chills and anchovy

The thing about First Frontier is the hops. Easy… This is an IPA "the American way", no sticky-sweet malt profile, just the real deal potent and aromatic hops. The result is a refreshingly dry, fresh and bitter IPA, heavily dryhopped with the three American hop varieties warrior, simcoe and centennial, dealing a punch of citrus, peach and grapefruit from the deepest of our hearts directly to ya face. Just added a bit of caramel malt; merely to harness and balance the alcohol.

Brewed at De Proef Brouwerij, Lochristi-Hijfte, Belgium.

A magnificent way to end a night with a big (in every way) IPA that will please all us hop heads out there!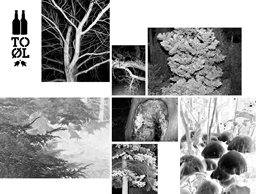 Glass:
330ml

Disposable Kegs:
30ltr Keykegs
Mongolian Lamb, sweet shill squid

This is it! The sequel to the hop success of First Frontier. This beer is the final in every way. We recommend it as the final of your evening! This is an extremely potent and yet well balanced Double India Pale Ale. This beer is well suited in extreme environments, whether it be Siberian winter, Volcano eruptions on Java, Danish earthquakes(They exist!) or rush hour. This beer is seeking out frontiers and built for the test.
Hops: Simcoe, Centennial, Columbus

Brewed at De Proef Brouwerij, Lochristi-Hijfte, Belgium

"Danish Recover Beer" its in the name!...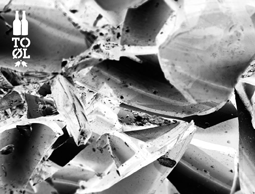 Glass:
330ml

Disposable Kegs:
30ltr Keykegs
An APA thats a good all round option for BBQ meats, spicy dishes and to drink all by itself.

Gold Medal Winner at Stockholm Beer & Whisky Festival 2011
The day after your tour de force in the world of alcohol, where good manners has been thrown over the shoulder, the liver has been punished and the dance floor hasn't looked better since John Travolta in Saturday Night Fever, ones physical and mental state needs to get in gear for another week of tedious paperwork. You need something to cleanse your tastebuds from the taste of the cheap slave tequila. You need something to recover you safely and give you a renewed love and zest for life. In simple terms, you need a really good recovery beer (in Danish "Reparationsbajer").
The problem is that there are few perfect recovery beers! Nauseous mass produced lagers are the last thing you want to think about after you have been making a few calls in the great white telephone. This is why To
Ø
l for a long time has had the goal to develop a recipe for the perfect recovery beer. This has resulted in a lot of tough empirical field work combined with a great amount of brewing. After a years of hard work all results have been gathered and the conclusion is clear: The best way to remove your hang overs is with a potent Pale Ale with powerful and aromatic American and New Zealand hops to give your tastebuds a cold turkey combined with a nice round, pleasant and well-balanced malt profile to massage the palate and reinforce the belief that one shall survive another day! And that's why we present for you To
Ø
l Reparationsbajer.

Hops: Amarillo, Centennial, Nelson Sauvin


Brewed at De Proef Brouwerij, Lochristi-Hijfte, Belgium.

A brand new beer, a classic style, with a fantastic twist.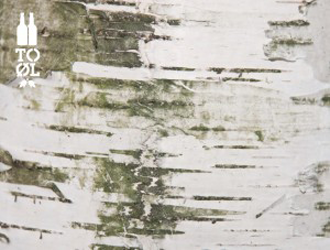 Glass:
330ml

Disposable Kegs:
30ltr Keykegs

Coconut chilli prawns, Chilli and beans

To
Ø
l present to you a Seabuckthorn IPA.
This beer is a tribute to shared potent beer culture between Scandinavia and the Baltic Region.
The beer is an IPA that has been beaten with Seabuckthorn and Juniper Berries and trashed over and over with hops. The result is a hazy deep orange IPA with a nice fruity and flowery aroma deriving from the Seabuckthorn. This leads over to a fruity and soft taste of the berries that is balanced by all the American hops, that gives notes of citrus and pine.
The result is a powerful yet balanced fruit IPA.
Hops: Centennial, Columbus & Cluster plus Seabuckthorn and Juniper Berries.
Brewed at De Proef Brouwerij, Lochristi-Hijfte, Belgium.

One big in your face IPA brewed in collaboration with Mikkeller.


Glass:
330ml

Disposable Kegs:
30ltr Keykegs

a big beer for a massive spicy / chilli dish

Overall IIPA
is – as the name denotes – an Imperial India Pale Ale created in close collaboration between To Øl and our good friends from Mikkeller. The mission was to create a homage to the American beer culture, where beers needs to have flavour, taste and style, contrary to the urine-colored pseudo beer that they often drink in Denmark!
By first draught Overall IIPA has a slightly caramelised malt profile, which gives you time to rest before your tastebuds are bombarded by a plethora of hop sensations, giving you hints of pines, citrus and grape. These are just barely harnessed by the sweetness of the alcohol. You suddenly realise that Overall IIPA is "overall" in your mouth and that drinking is living. For a short while you forget your tax-payments, work and the dishes. You relax and your shoulders drop down a couple of inches. You get carried away in a dream before you realise that your glass is empty and you need another one! Cheers!

Hops: Simcoe, Amarillo and Centennial

Brewed at De Proef Brouwerij, Lochristi-Hijfte, Belgium.

Sleep Over Coffee IIPA - 10.5%
Black IPA goodness with a hit of coffee combining our 2 passions!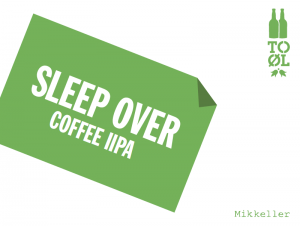 Glass:
330ml

Disposable Kegs:
30ltr Keykegs

An after dinner alternative to stouts and porters. Try with ice-cream or something with a little spice

One of two sequels to the Mikkeller/To Øl collab "Overall IIPA". The same beer but with tons of nice nutty aromatic espresso coffee. This is hybrid beer if ever seen one. The combination of fruits and citrus from the hops and the round coffee aromas plus the warmth of the alcohol makes this a clash of a IIPA, Black IPA, American strong and Barley Wine. Cheers!

A truly special beer made with ancient grains...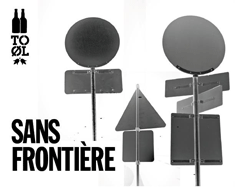 Spicy Indian, Venison steaks

94/100 - BA version 94/100
This is how the Frontier beer series lost their ground, missed direction and finally found themselves again. This beer has no frontiers, meaning that it can now pick and choose among brewing specialties. Instead of being an IPA, this is a Belgian ale, hopped and dryhopped with continental european hops and refermented with brettanomyces. A tart, picturesque and rural beer

Brewed at De Proef Brouwerij, Lochristi-Hijfte, Belgium.

Barrel aged version
- take this great beer and age it in white wine barrels to deliver an amazing delicate, slightly sour version of this beer. Big flavour with a lovely nutty wood finish.

A Collaboration between 2 of Rate Beer's masters!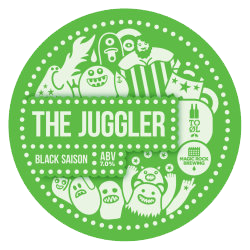 Glass:
330ml

Disposable Kegs:
30ltr Keykegs


Black Saison collaboration brewed with To Øl. Fruity and dry black saison brewed with Wheat, Pilsner, Carafa III, Munich and Melanoidin malt for a full body. Simcoe whole hops used in the hop back.

"The CLASH - Guns of Brixton" Another brand new beer that will be sure to please lovers of black IPA's.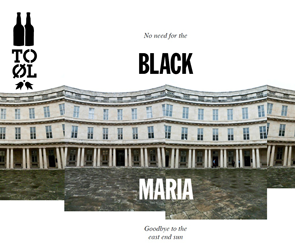 Glass:
330ml

Disposable Kegs:
30ltr Keykegs
We are hoping to have this as part of our initial release, but its still being brewed so fingers crossed!

Details are still not official but suffice to say, like everything in To
Ø
l's range, expect this to be big and slightly left field. A hoppy black IPA thats brewed to deliver a punch in the face, yet please at the same time :-)
For those of you that love the Clash and know the song The Guns of Brixton" then you'll understand the name and the label.


BARREL AGED VERSION - A Black Hoppy IPA aged on Chardonnay barrels - sounds crazy - well, it is. But it works. The barrels adds a nice oaky funky thickness to the hoppy and bitter IPA balancing the experience and leaving you with a complex hybrid beer experience.

Brewed at Brewdogs and delivering a massive 13.1% black desert in a bottle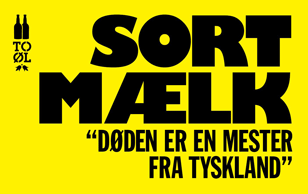 Rate Beer 2013 awards - Top new beer of 2012 No. 22
To
Ø
l (Brewed at Brewdogs)

The ideal beer to finish a night. Rich in flavour and ideal with chocolate or even Vanilla Ice cream

Keep your eyes fixed on this beer if you are home alone. We do not know which beasts of Scotland might have slipped in from the whisky barrels when we did this beer. A beast of an imperial milk stout, balanced with sea salt and aged in barrels in the soaking Scottish rain. When you open the beer a small volume of the harsh winds of Fraserburgh will blow in your face. And you might spend the next couple of hours devouring this beer…
.

Brewed in an extremely limited qty and delivering an amazing stout experience! The name means Black Milk is a reference from a book that is about the German invasion of Denmark.

Brewed at Brewdog, Fraserburgh, Scotland.

Big black and hoppy - finally a porter with punch!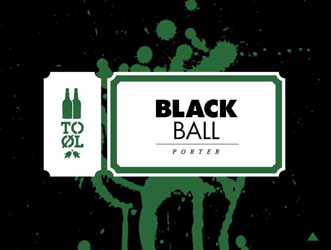 Glass:
330ml

Disposable Kegs:
30ltr Keykegs


Black Ball is a potent porter, boasted with dark cassonade sugar and a good heap of American hops to rebalance the edgy and full-flavoured malt profile. You will find notes of chocolate, caramel and sulphur. This results in a porter with a broad and delicate mouth feel, capable of a good kick and does not leave the mouth voluntarily.

Black IPA? No way! Hoppy Porters is here to stay!

For a perfect
evening, Black Ball blends perfect with a Black Rocket from the Pivovar Matuška brewery

A man cannot live on coffee alone!, The perfect alternative :-)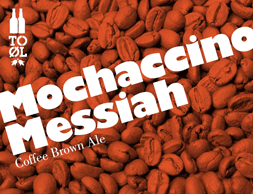 Glass:
330ml

Disposable Kegs:
30ltr Keykegs


This is their attempt of substituting the morning mochaccino coffee with a beer. You get the nicely roasted chocolate malts, some creamy lactose for the milk and a shot of nutty espresso coffee in your mug. And then some alcohol, it seemed just as obvious as some vodka in a white russian. They do however not recommend opting for this beer instead of coffee (all the time…)
Hops: Simcoe, Citra, Nelson Sauvin, Centennial, plus a good shot of coffee.

A close to perfect imperial stout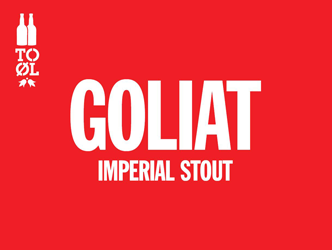 Glass:
375ml

Disposable Kegs:
30ltr Keykegs

To be savoured after dinner around a fire with some chocolate after dinner mints

The great warrior of Gath. The mighty champion of the Philistines. Embedded in ancient folklore and religion. Coming from the World of Old. His size and stature is not human. He is bigger.
The armor of Goliat is black.
Creamy black lacings. Stands with a towering height. He can grab elements from both earth and heaven. Earthy, roasted, notes from the earth. Warming, pungent, sweet notes from the
skies. His heart is beating slowly, almost endlessly slow. This man is thought to be invincible! Ingredients: Water, barley malt, roasted barley, dark cassonade sugar, flaked oats, hops, gourmet coffee and yeast.


Barrel Aged Mine is Bigger Than Yours - 12.5%
A man cannot live on coffee alone!, The perfect alternative :-)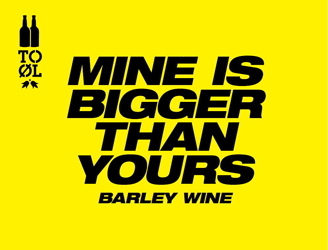 Muscatel Barrel Aged Barley Wine
Glass:
330ml

Disposable Kegs:
30ltr Keykegs

A beer so big and complex that it should be enjoyed on its own!

When you have to kill a man, it costs nothing to be polite "This beer is a big fat beast packed with every potent ingredient they had at the brewery. With tons of malts and hops combined in one big fat, yet amazingly well balanced brew.

It
jumps higher than yours, it builds houses bigger than yours, It's mama is fatter than yours, it chops wood faster than yours, it's father is could beat yours…. No reason to say, but Mine is bigger than yours!

Ingredients: Water, barley malt, flaked oats, light candy sugar, hops (Columbus, Simcoe, Citra) and yeast.

To take it to the next level then lets Barrel age it in old Muscatel Barrels for an amazing well rounded potent finish

F*** Art This Is Advertising - 11.3%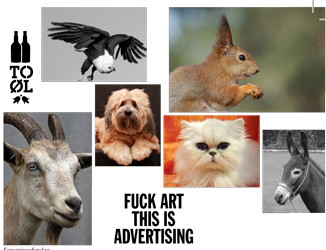 Glass:
330ml

Disposable Kegs:
30ltr Keykegs

Scotch Fillet and Mash Potatoes

This is Advertising which is a 11,3% quuuuuuuaaaaadrubel packed with hops to balance the usually sweeter beer. The yeast gives notes of acidic apples, which blends well together with the hops.

F*** Art This Is Architecture - 5%
Traditional Farmhouse style with slight sour
Belgium Farmhouse Pale Ale - Slightly Sour
Glass:
330ml

Disposable Kegs:
30ltr Keykegs


This is Architecture is a Table beer or Belgian Pale Ale. It is a massively hopped 5% Pale Ale fermented with brettanomyces, that gives a fat funky ending to this quaffable beer.

F*** Art Lets Dance - 8.3%
Lets dance and savour the experience!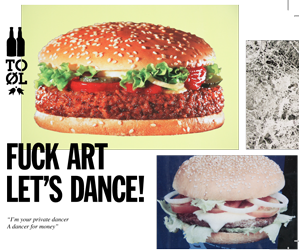 The above label image was rejected and banned by the US Government, as they thought it was misleading to the consumer????? of course the beer could contain a hamburger !!!! are you kidding!, instead lets put so,e scrap metal in it. The below label image was approved for the US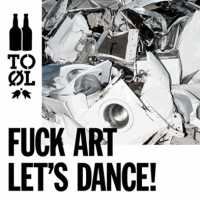 Red wine barrel aged Tripel with Lactose
Glass:
330ml

Disposable Kegs:
30ltr Keykegs


Fuck Art – Let's Dance is a 8,3% Belgian Tripel aged on Saint Emillion Grand Cru oak barrels for 8 months (aka it's red wine barrel aged) with lacto bacteria which gives notes of farm and leather. The oak barrels gives a vinous sweet vanilla oakyness and the yeast adds levels of fruit and flowers.

F*** This is Religion - 8%
Blessed are those that drink lots of beer :-)
Glass:
330ml

Disposable Kegs:
30ltr Keykegs


More details coming soon, but like the rest of the Fuck Art range expect it to take it to 11. Aged in Sacramental Wine Barrels (yes you did read it properly), this Belgium Strong Ale is no ordinary beast of a beer…Its a blessed beer :-)

Dangerously Close - But no cigar -
Hang on to your hats, this will blow your mind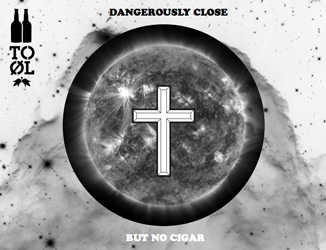 IIPA - brewed with pine chips
Glass:
330ml

Disposable Kegs:
30ltr Keykegs

Take the heat up to 11, find a hot and burning dish and then squash it with this baby!

The second mutation of Dangerously close to Stupid resulted in a 9% Cedar Imperial IPA. Oh y
æææ
s – a half forest of cedar trees has been chopped in to cedar spirals and added to Dangerously Close to Stupid for 7 days and then bottled. The name of this mofo is of course "Dangerously Close, But No Cigar IIPA". Due to various copyright restrictions on photo material of a former American president who liked to share cigars with friends, the label has been changed several times until our label designer Kasper Ledet got sick of it all and made the below label.

Ridiculously Close to Sanity - 6.7%
Sanity could be dangerous :-)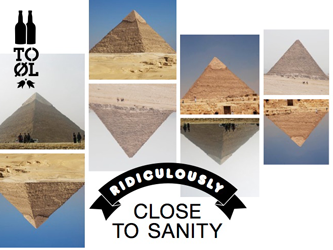 West Coast IPA "Hop Bomb"
Glass:
330ml

Disposable Kegs:
30ltr Keykegs

Something Hot, spicy that makes you sweat!

After leaving bars in a complete mess world wide since its release, the crispy fresh hoppy Fuck known as "Dangerously Close To Stupid" has now mutated into two new varieties.

The first mutation of this intensive hop bomb has resulted in a younger brother called "Ridiculously close to sanity" (The only thing worse than being stupid is of course being sane) Ridiculously close to Sanity is a 6,7% west coast IPA. It is clean and intense as its bigger brother and packed with Simcoe and Citra hops. Don't to sane!

Give Santa something to look forward to!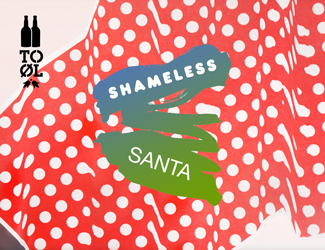 Glass:
330ml

Disposable Kegs:
30ltr Keykegs

Rump Steak, BBQ pork ribs

A new beer with new hops, just perfect for Santa when he lands into Oz. Shameless Santa is a shamelessly hopped belgian Red Ale. It is round big and balanced with the "new" hop varieties Mandarina Bavaria and Calypso


Our new ultimate Aussie summer beer!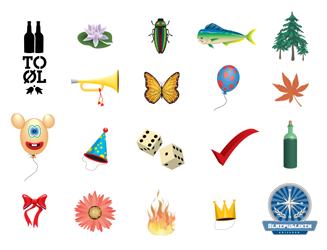 Glass:
330ml

Disposable Kegs:
30ltr Keykegs

Summer BBQ , seafood and chilling out

A new addition to the To
Ø
l Lager World Map. This is a crisp bright and light quaffable lager. Compared to raid beer a more light mouthfeel and a more fresh hop profile. This is perfect for summer down under. A perfect mix of Simcoe and Citra hops.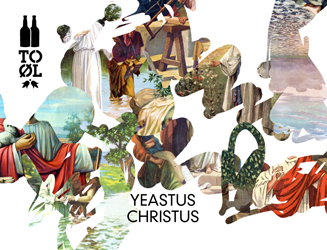 Glass:
330ml

Disposable Kegs:
30ltr Keykegs


A hoppy Farmhouse IPA brewed with 2 strains of Brettanomyces. A funky and hoppy experience.

Crisp refreshing Pale Ale the Danish way!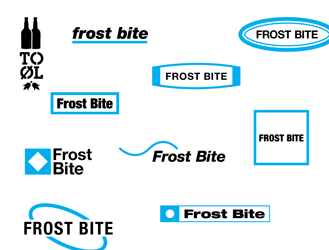 Pale Ale brewed with Orange peel and pine
Glass:
330ml

Disposable Kegs:
30ltr Keykegs

Fish stew, Salt and pepper squid

Winter is coming! No need for big imperial stout to get through the winter. Go out and meet the elements and bring this Pale Ale brewed with Orange Peel and Pine Needles with you a challenging thirst quencher!

Ryan's 5 Finger Discount - 6%
A brand new brew, brewed for a very special occasion.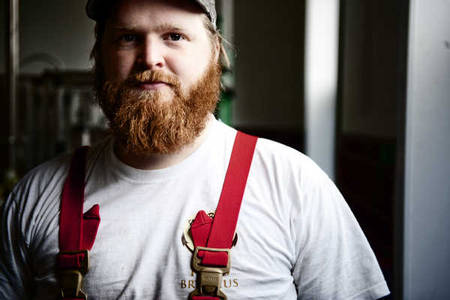 Disposable Kegs:
30ltr Keykegs only
A limited release brew thats only available in kegs and while stocks last!

Far far far in the country side of Denmark lies a small island called Fanø , where a little brewery called Fanø Bryghus lies. Here the brewer Ryan Witter-Merithew for the last couple of years has become famous for being a frontman for the No-Bullshit-Brewing movement in Denmark. Many potent, crazy, extreme brews has turned 11 in the hands of Ryan.
A couple of weeks ago Ryan asked To
Ø
l if they were interested in brewing a beer at Fanø for his farewell party at Mikkeller Bar 19th october. Yes, Ryan is leaving Fanø Bryghus to seek new challenges around the world and they didn't hesitate to put a 'yes!!!!' to that. If there is one person in DK that knows how to handle the hops, it is Ryan and since they have been wanting to do a extreme single hop Citra Pale Ale for quite a while, they fast decided to brew that.
The beer (called "5 Finger Discount") will be a clean bright single hop Citra Pale ale at 6%. A potent hoppy thirst quencher hopped over and over. They think this is a great 'salude' to Ryan and everything he has done for DK microbrewing and really wish him good luck on his future whereabouts.